How I work
As well as listening therapeutically I offer the opportunity to work with art materials, movement and visualisation exercises to suit the individual. My practice pays attention to how past experiences may be influencing in the present. I am mindful of how this may impact on the counselling relationship offering the opportunity to be heard without judgement. I provide a nurturing environment built on integrity and presence.
"I've witnessed Nicky on her ongoing journey reaching the heights and depths of her soul. In more recent years she has had the courage to open to the true face of the feminine nature, immerse herself in intense group work where she has learnt to cherish and accompany her own feminine. I feel Nicky's commitment to herself and her courage to look at herself in both the light and the shadow makes her a trustworthy companion to accompany others in meeting their own depth and essence.
Elisabeth Joseph-Serra, Psychotherapist (London Institute of Psychosynthesis) MA Psychotherapy (Middlesex Univercity). For any further information please feel free to contact me on Elisabeth@cultureofhonouring.com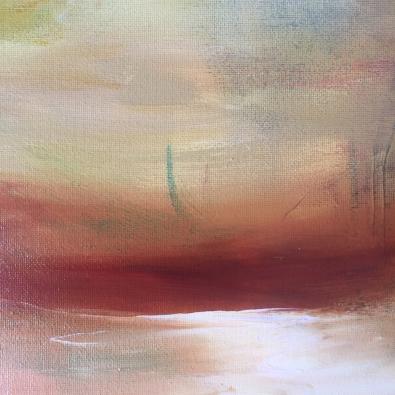 Training
I hold an advanced diploma in Integrative Counselling and is a member of the British Association of Counsellors and Psychotherapists (BACP). Integrative counselling recognises that no two people are the same and therefore no single approach can suit everyone. Using the knowledge and integrated skills of existing theories it places the individual and their unique set of requirements at the centre of the counselling process. The aim is to explore inner resources, to increase self-awareness and knowledge, and to promote empowered choice, opening to one's own unique unlimited potential.
I have researched and trained extensively in feminine archetypes and the female psyche.
Every counsellor or psychotherapist is required to work with a qualified supervisor. I have consciously chosen a Psychosynthesis trained supervisor and as a result of this monthly input I am strongly infleunced by this way of working.
I am a qualified supervisor of counsellors and psychotherapists.